CERTIFICATION
The company is ISO 9001:2015 certified for services distribution in Office Automation and Retail, this guarantees secure products and services, reliable and with good quality, moreover it monitors management with the mean of improve the performances constantly in terms of efficiency and efficacy.
RECONITION
CSR
The company participate to the Study Group of CSR (Corporate Social Responsibility) of Vicenza, taking part to various initiative for the awareness and development of Companies' Social Responsibilities, the group includes the project "Community and Business on Vicenza's Territory" due to spread valuable duties of companies.
CHARTER OF VALUES
STL Design & Tecnologia has stipulated a Contract of Values with the purpose of rely on its morals in each phase of the operative process, and because of this it is now proud to renew the Legality Rating (with two stars). This innovative method has been developed by the Guarantor Authority of Competition and Market (GACM) accorded with the Minister of Internal Affairs and Justice; this prize recognizes the value of companies who operate following legality morals, such as clear relations and social responsibility.
LICENSE
WORK – SCHOOL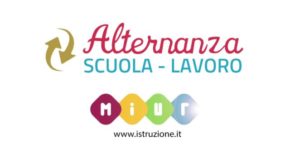 You can find STL Design & Tecnologia on the National Register of "Alternanza Scuola Lavoro" (ASL), based on Public Education Ministry data our company results as one of the business that already hosted students of the last three-years of high school for the cooperation of school and working environments. With this initiative STL has demonstrated to own the social responsibility and the necessary ethic approach needed for this new ministerial institution introduced from the law 107/15, finalized at making schools and working environments more familiar to each other.