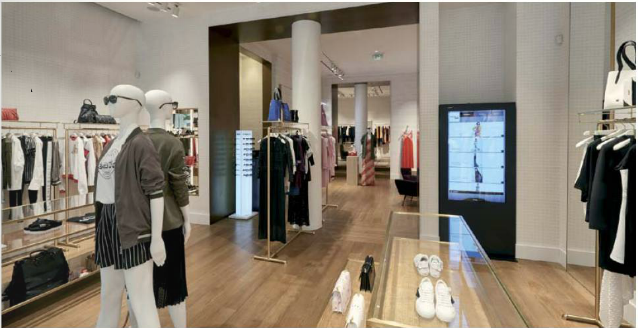 The brand Pink, founded in the firsts 90s from Pietro Negra, current president and AD, and from his wife Cristina Rubini, was developed for women and is collocated in the high-contemporary segment.
The hybrid Shop of Pinko is provided with a Store Stylist, a totem touch with a 55 inches monitor Sharp, with 700 candles placed vertically: the clients have the possibility to browse, virtually, the complete seasonable catalogue and create new and unique methods.
Whenever they will not be available in shops, the ready-top-wear clothing can be purchased online, directly from the Store Stylist, and delivered in a short time to the request destination. A new and original experience of personal shopping.