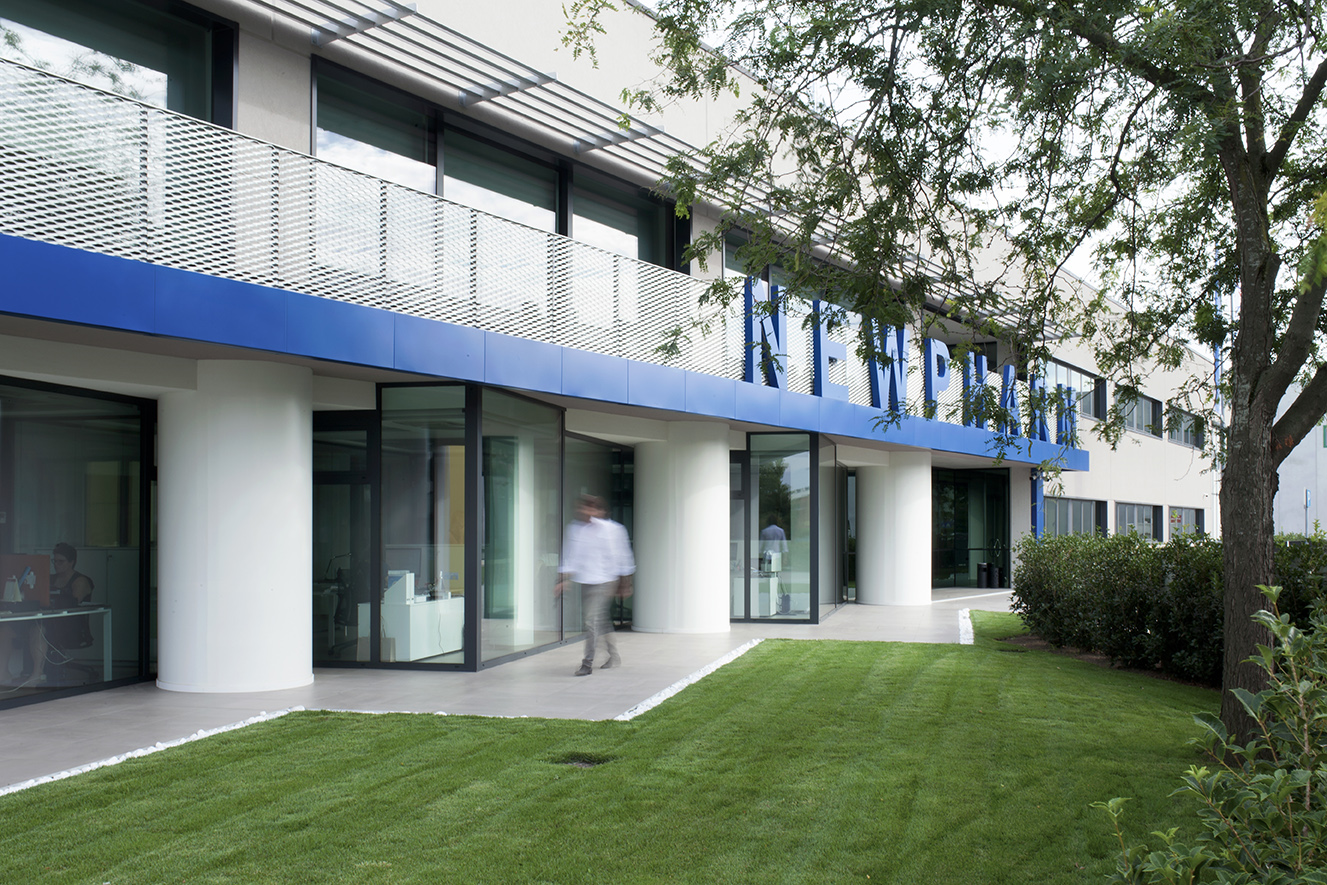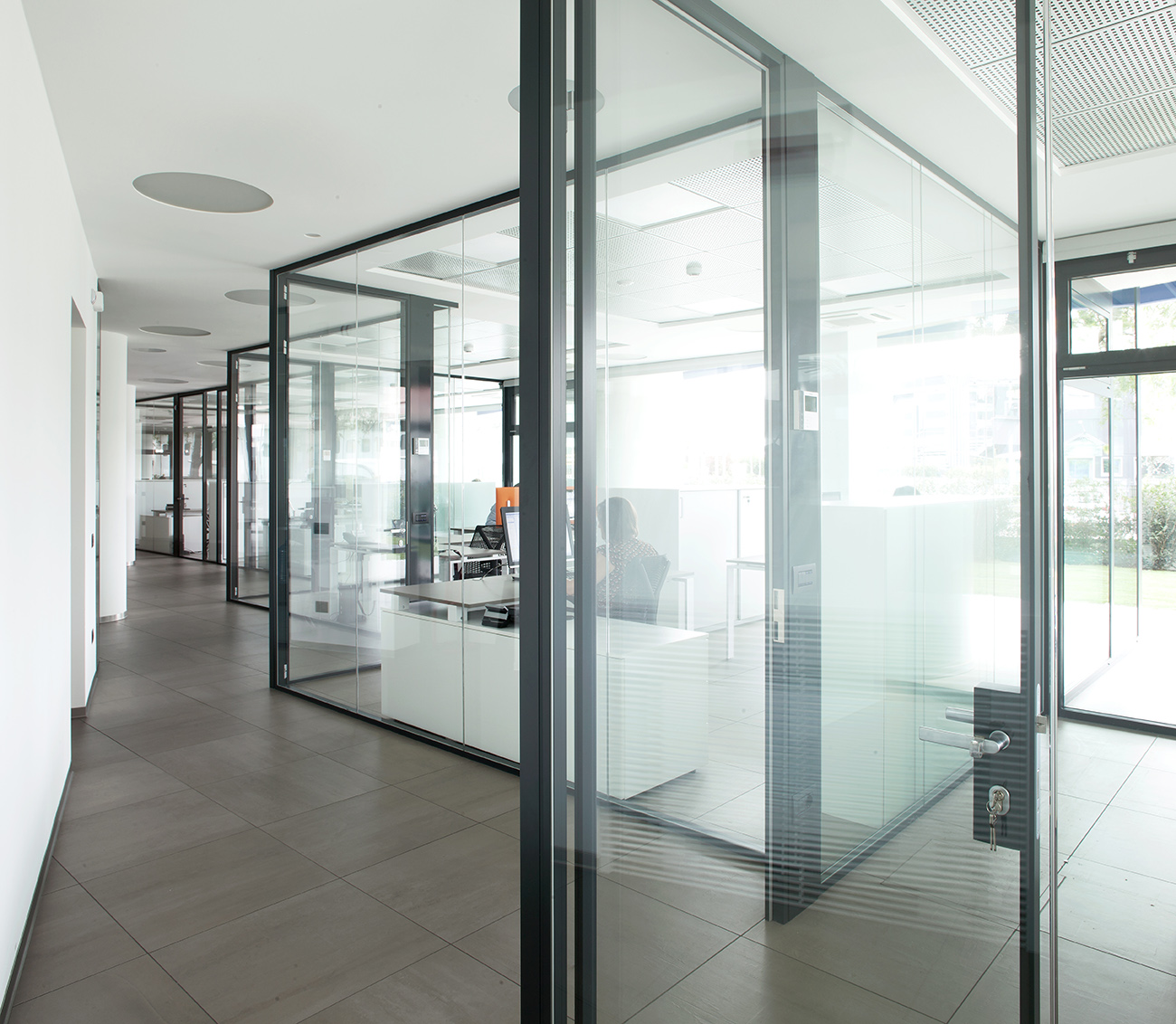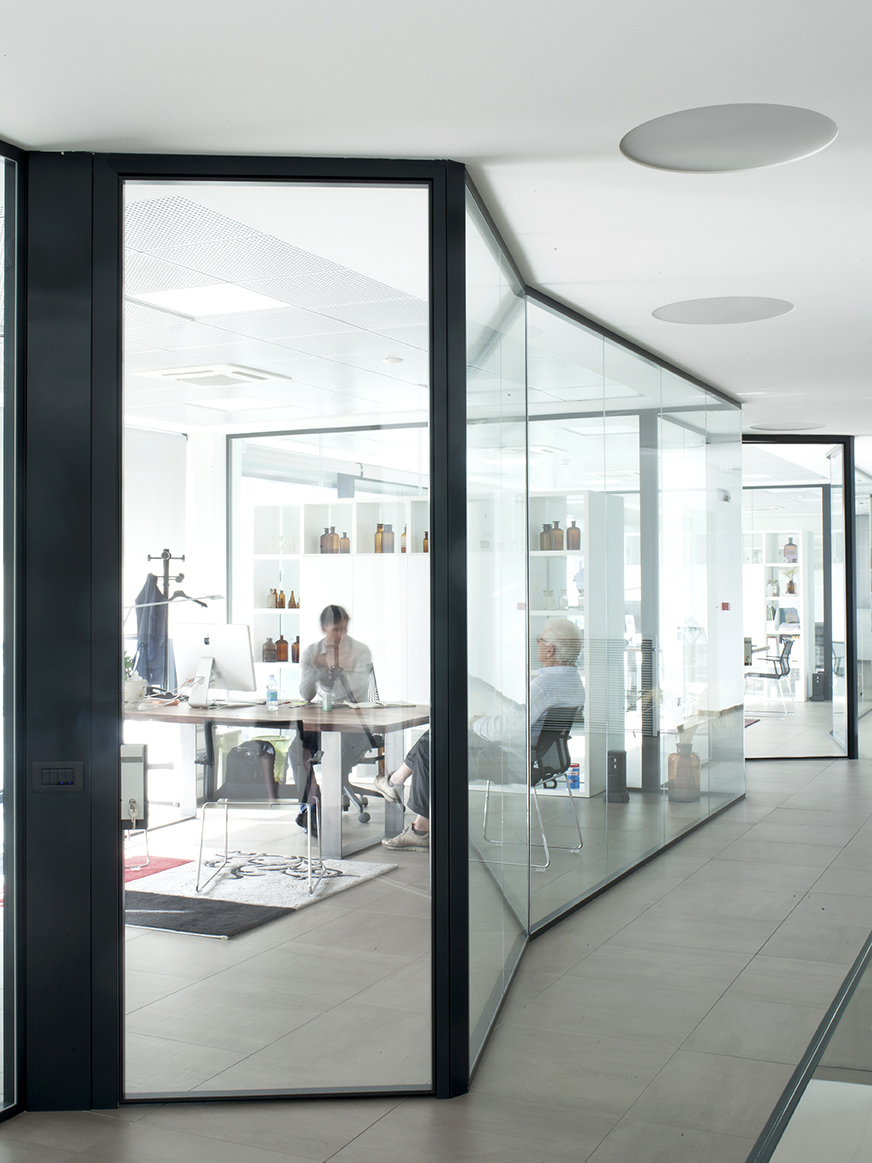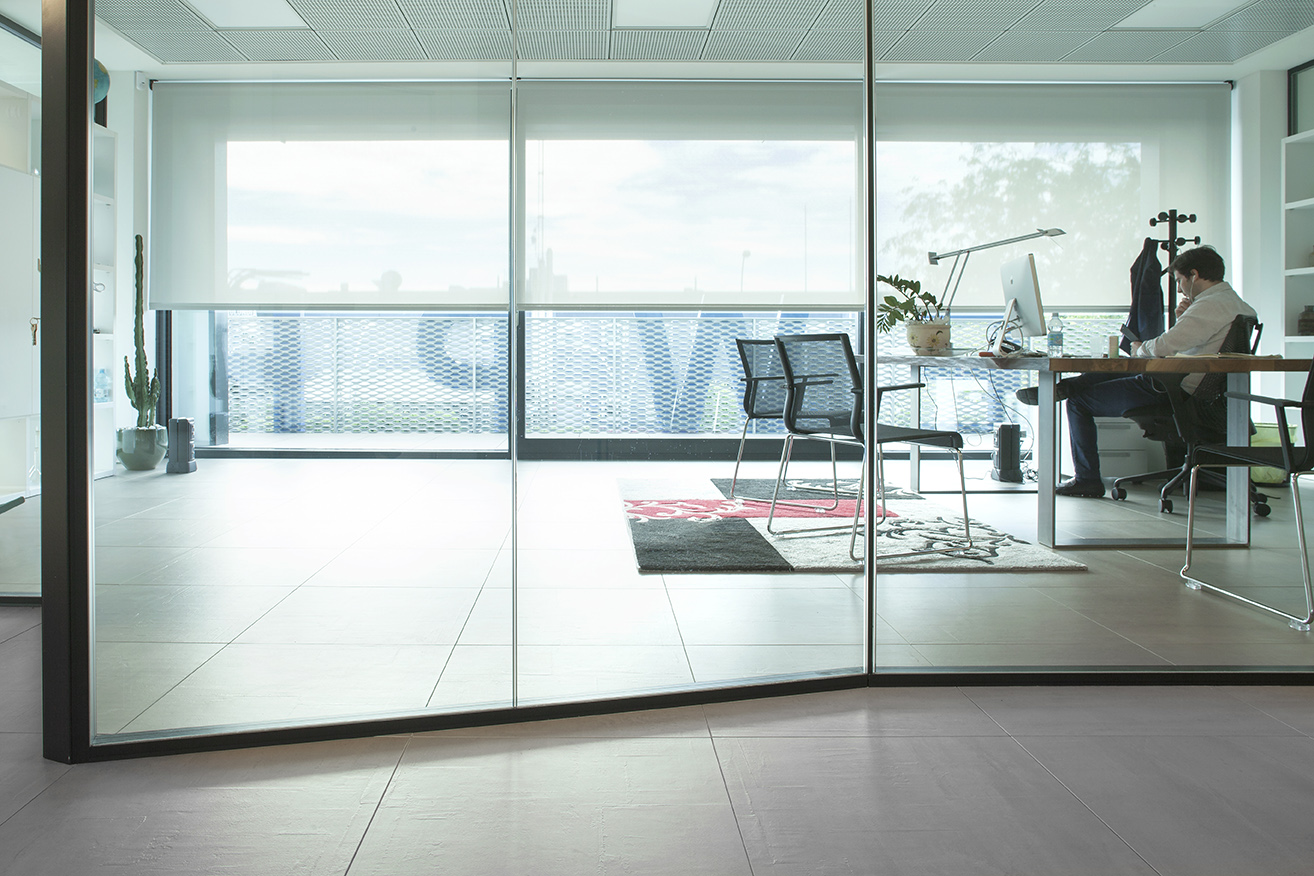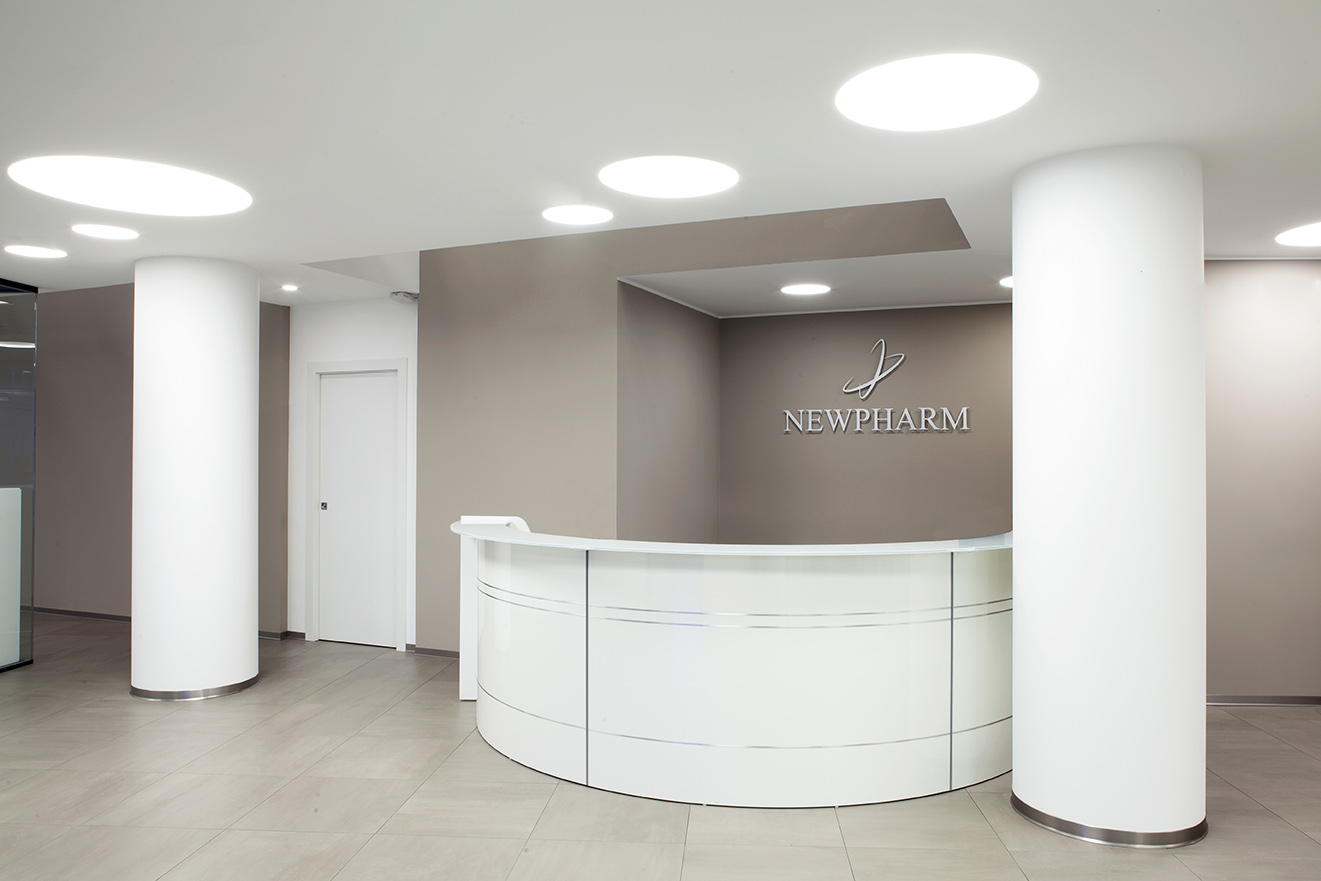 The project realized for Newpharm, company that supply to the production and commercialization of avant-gardes solution for the conservation of cereals in Santa Giustina in Colle, Padua.
The environment is comfortable and cured in details: each element has been chosen following a careful analysis of space and client's needs, with a constant confront with the Arch. Fattori.
Clean lines, essential forms and frequently angular and geometric has been used for emphasize the idea of order and rationality. Starting from the reception that, thanks to the color choice, gives light and space to the entire area; going on with the choice of furniture used in operative offices, meeting rooms and directional offices. Luminosity and transparence are given from the dividing glass-walls, a single or double sheet, based on the needs of room soundproof. Moreover, the dividing compactable walls, permit the repartition of the environment with the most rational and efficient advantages that can be taken from the available space. The choice of ergonomic products has made spaces functional and comfortable, matching perfectly the previous pieces of furniture. S.T.L. design & Tecnologia is proud to has contributed to the realization of a beautiful and functional space like this and it ready to accept new challenges!