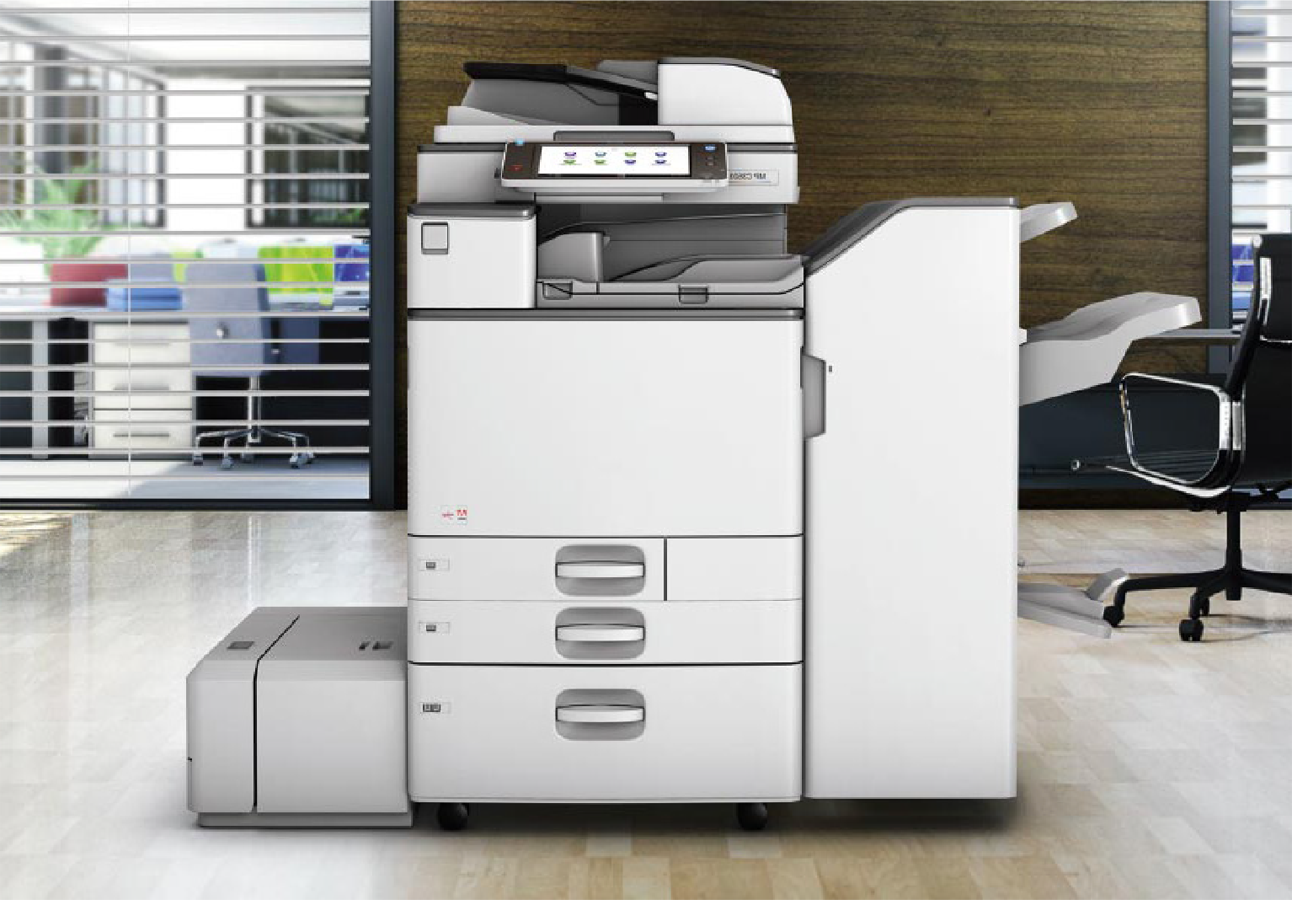 RENT AND SUPPORT OF MULTIFUNCTIONS
MULTI-FUNCTIONS, COPY MACHINES, PRINTERS, FAXES, PERIPHERALS
Our Technical Support Center of system administrators for printers, multi-functions and hardware solves every problem quickly and with the remote-assistance option. The specialized technical service provides peculiar estimate for reparations, with analysis of problems on-site and estimation of the effective replacement components.
The brands treated are: Sharp, Ricoh, Brother, Utax, Triumph-Adler, Canon, HP, Minolta, Kyocera Mita, Lexmark, Toshiba, IBM, Infotec, Samsung. Our products, including B/W Multi-Functions and A3/A4 Colored, High Volumes Multi-Functions, Copy Machines and Faxes, Lasers Printers, Plotters for CAD and Graphic are available for operative rent with full service support and toners included!
WHY RENTING INSTEAD OF BUYING?
• No previous financial investments;
Costs are secure and balanced. The all-in leasing includes technical interventions, up-grades, replacement supplies, toners and consumables excluding paper, all including delivery;
PayForPage: renting is the ideal solution for who prefer to pay according to – "Pay for Use"- and are not interested in goods propriety. This solution consents to pay periodic rents for the use of chosen products during the contract lasts;
No worries, the correct operation is completely authorized to the vendor. The control of the devices can be monitored with the remote function, this option is able to signal consumables states before they finish;
The calculate of rents is made every three months with a stable tax. The payment (within RID) and invoicing of copies is done every three months as well and it's postponed;
Financial benefits, the costs of rent are 100% deducible from taxation. At the end of the location contract the customer can: return the devices, renew the contract for several times or change the devices stipulating a new contract;
No capitals immobilization.