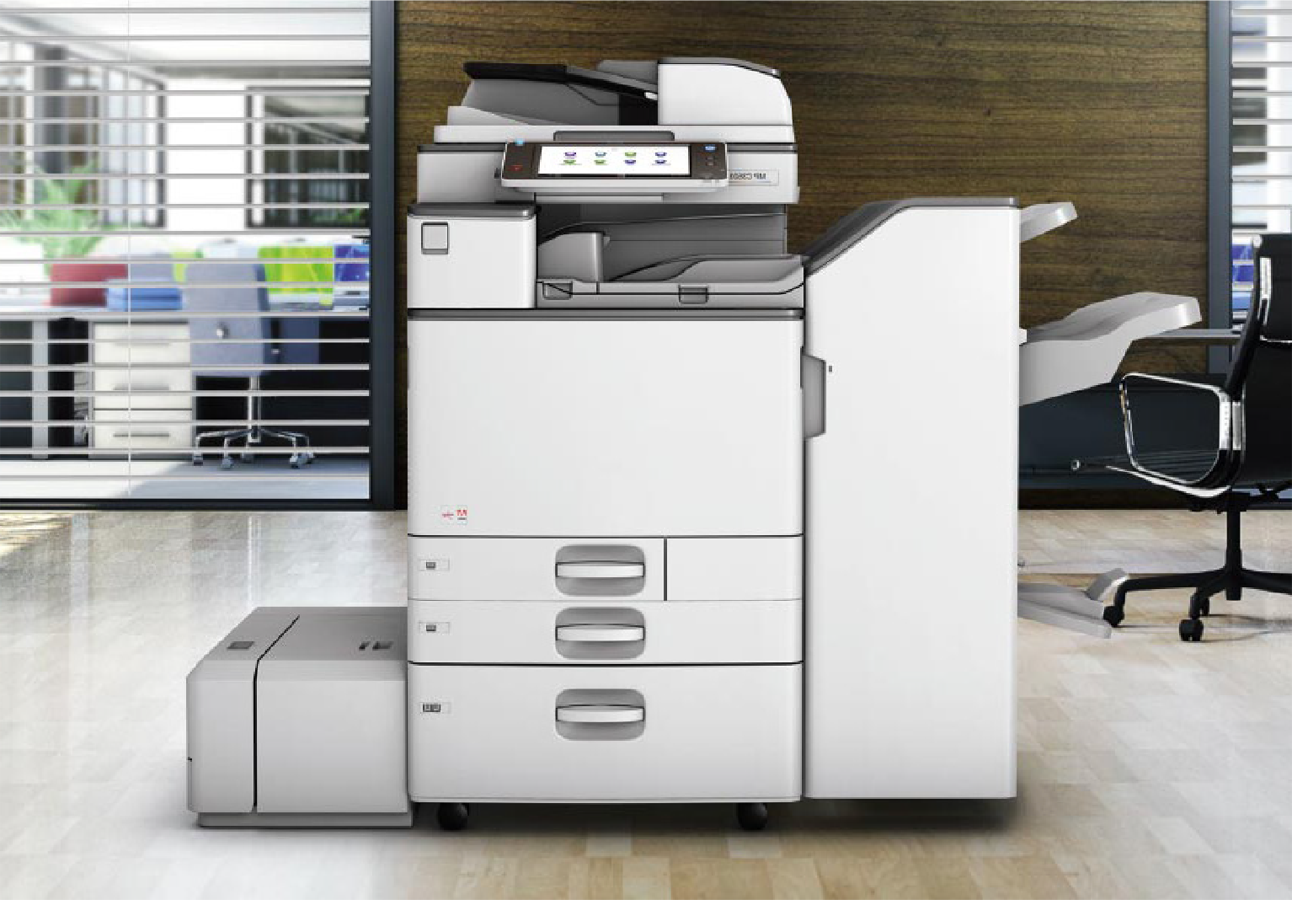 PAY FOR PAGE
Pay For Page is a completely green project, thought for:
Reduce environmental impact;
Guarantee an efficient documents flow;
Manage costs due to devices use;
Stimulating people at sustainable working.
He project includes some simple steps to reduce (30% average), the costs related to stamping/copying processes, that usually involve 3% of the turnover.
ANALYSIS AND EXPERT ADVICE
1ST STEP: ANALYSIS (PHOTOGRAPHY AS IS)
Peripherals census and dislocation;
Administration data survey;
Printing volumes;
Definition of the existent technological infrastructure;
Users interview devolved to understand their needs;
Mold people for a correct and sustainable use of printing devices;
Detect security risks and control data management;
Costs analysis.
BUY AND RENT
2ND STEP: NEW MACHINERY SOLUTION PROJECTION FOLLOWING GDPR'S GUIDELINES (TO-BE PROJECT)
Economical perspective
a. Optimization of the previously installed devices: rationalize the quantity of machines trying to concentrate the most functions in less devices
b. Devices with the equal consuming materials, waste reduce and waiting times
Social perspective
a. Last generation devices with advanced document management functions due to guarantee a quick and secure connection, interfacing the company applications
b. Distribution of devices in strategic places due to improve documents distribution and share of information, helping the users.
c. Security of data is guarantee trough control software and data monitoring, immediate overwriting and codification after each print/copy/scansion.
Environmental perspective
a. Costs reductions for energy consumes thank to the decreasing of devices needed, sleep option, devices efficacy
b. Less consume of paper thank to double-sided function and the easy interface of the multi-functions due to workflow software and digital archive.
GESTORE
AUTOMATICO
PARCO
TECNOLOGICO
TECHNICAL SUPPORT
RACCOLTA TONER ESAUSTI
3rd STEP: AFTER SALE
The after-sale management is run through a contract Pay for Page (ALL-IN) that guarantees:
Continue and secure monitoring of the office machinery through a KDFM sotware who signals:
a. Prints/copies produced
b. Toner levels due to provide to the replacement before they finish, avoiding useless pauses
c. Eventual malfunctions
The payment of the single prints and copies produced and not estimated with a unitary cost for B/W and colored copies, no distinction between MFC and printers
Providing of replacement piece and consumables included in the offe
Technical support and maintenance provided by our assistance department ISO9001:2015 certified
Periodic collection of finished toners, disposed according to laws guidelines.
Pay For Page formulas proposed by STL Design & Tecnologia are:
Operative rent;
Leasing;
Buying.
STL Design & Tecnologia waits you for an expert advice!
Le formule che S.T.L Design & Tecnologia vi propone per attivare il progetto di Pay fo Page sono:
noleggio operativo;
leasing;
acquisto.
S.T.L Design & tecnologia è a tua completa disposizione per fissare una consulenza!