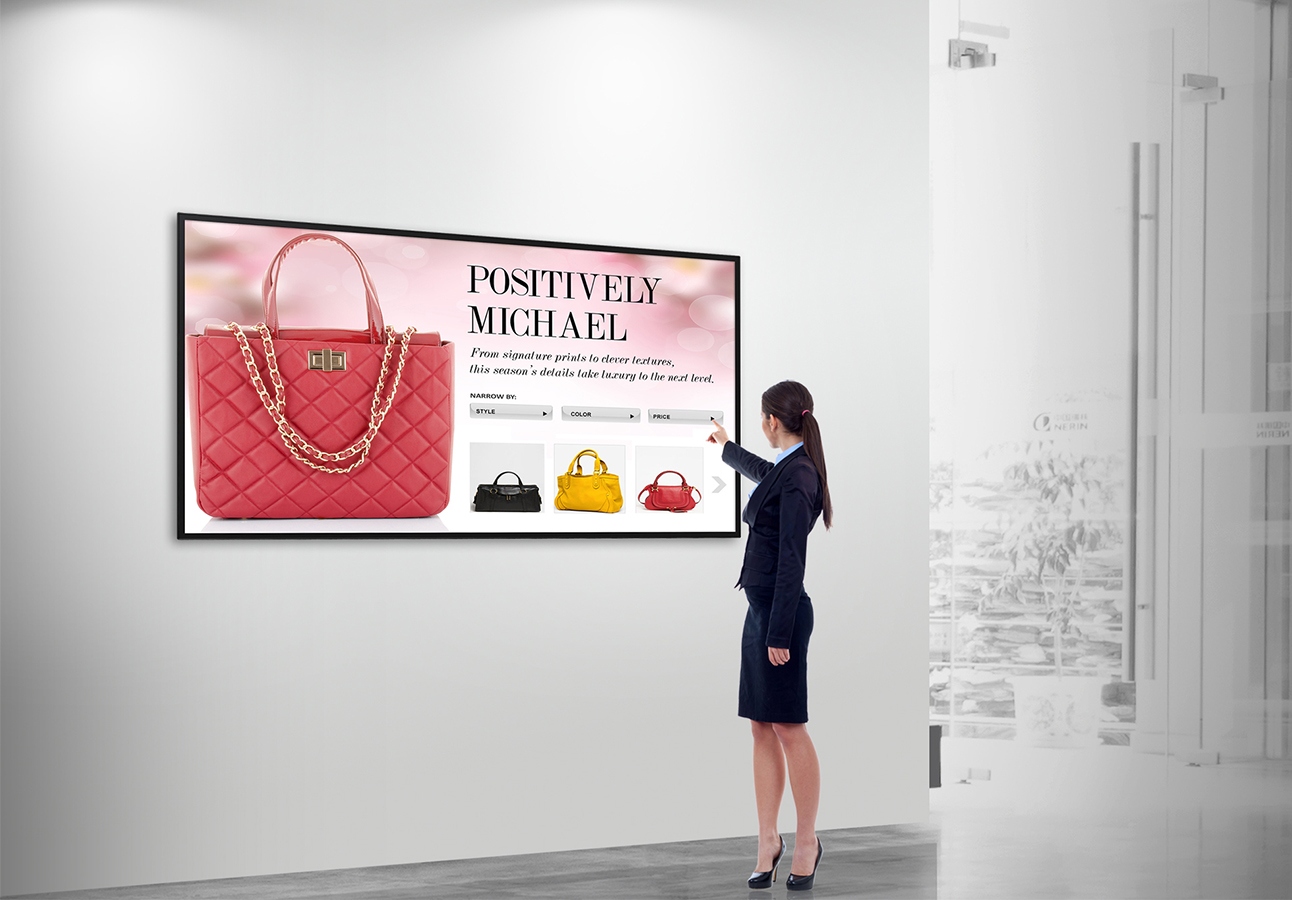 MONITOR DISPLAYS AND VIDEOWALLS FOR DIGITAL SIGNAGE
Projected for a 24/7 use, this LCD monitors with high resolution guarantee an exceptional visibility in each environment they are installed, moreover a synchronization and remote management of contents thank to the innovative Software Digital Signage integrated.
Created to adapt in ever contest and environment, from a simple showcase to a university auditorium, the Monitor Display are ideals for who aspire to an impressive image quality.
Thanks to their sophisticate internal architecture, they are silent and they can operate 24/7 with any problems of overheating on long time periods.
CHARACTERISTICS
Without counting the highest quality technical specifics, the characteristics that make the Monitor Display different in a determinate way from the other visual solutions on the market are essentially three:
Incomparable image definition:
Thanks to the back-lightning technology LED with HD 1920X1080(1080p) resolution and Ultra HD (3840X2160) with high contrast resolution, a thin and minimal design, an exceptional luminosity and image precision, the Monitor Displays is able to capture even the most distracted looks.
Reliability and resilience:
Equipped with a sophisticated and resistant architecture, these Monitor can work 24/7 for long times and making them ideal for showrooms, showcase and exhibitions, where video and images assume an organic and essential function in the surrounding design environment. Moreover, 3-years on-site warranty it is included and it is extendable to 4/5 years with replacement pieces, maintenance and substitution of the back-lightning system.
Sharing and 360° control:
This is the most innovative characteristic of Monitor Displays because thanks to the Software Digital Signage it is possible to create a complex and various programming of images and video, personalizing and managing on remote the show schedules of single monitors or of screens groups in shops, waiting rooms, conventions and showrooms on real time.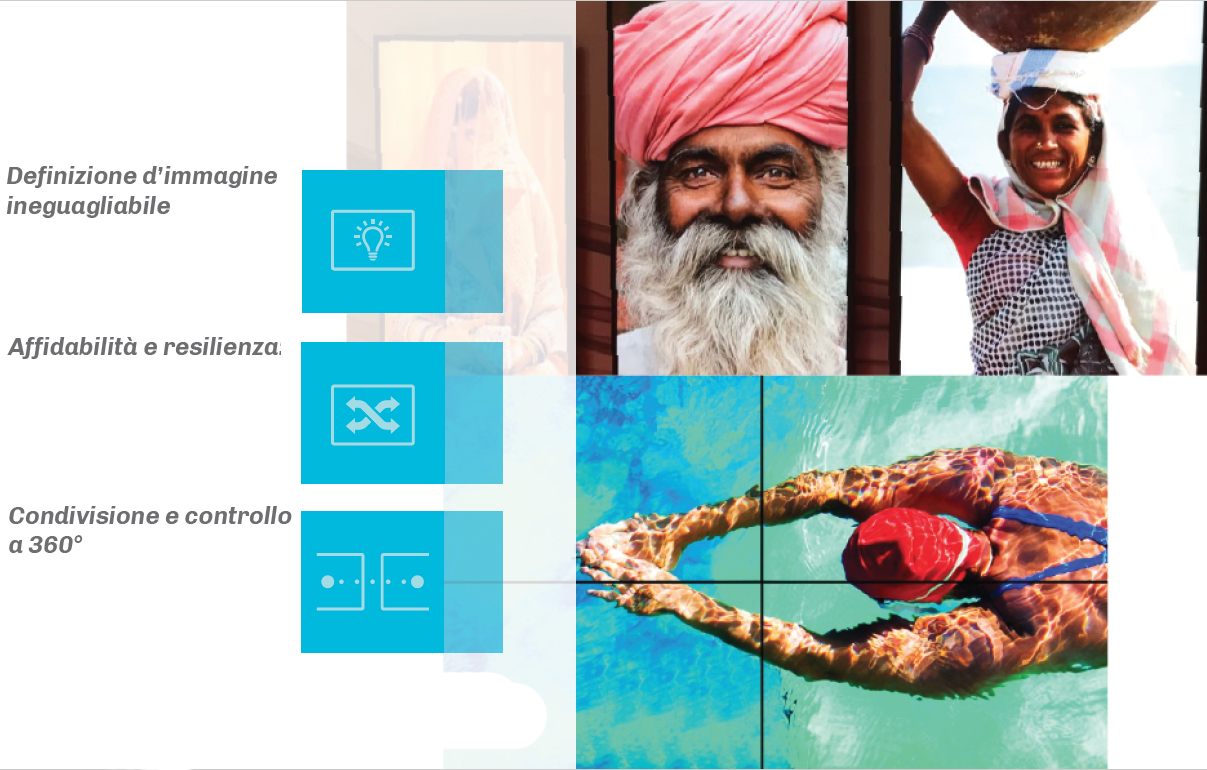 APPLICATIONS
An improving resource for your company. Taking care of the numerous possibilities of personalizing and programming these monitors, as well as their quality and incomparable reliability, the only limit of visual solutions practical applications is the fantasy of the user.
Do you own a hotel and you wish to give customers the possibility to discover exhibits of cultural events of the area directly from the hall?
Are you a dentist who is renewing its studio and want to improve the "first impression" starting from the waiting room?
Do you manage a restaurant and you're seeking for an innovative way to capture clients from the streets with your seasoning menu or giving them a taste of your Friday night show-cooking?
Are you opening a new point of sale in the city center and you need the right device to capture people attention on the newest F/W collection?
Are you a party-planner and you're looking the right device to manage the shots on multiple synchronized Big Pads?
In each of these cases, even though they're very different between them in terms of needs, budgets and requests versatility, the Monitor Displays are visual solution that you are looking for and are ideal for introduce your customers in a living dream!